Turkey and Roasted Tomato Breakfast Sandwich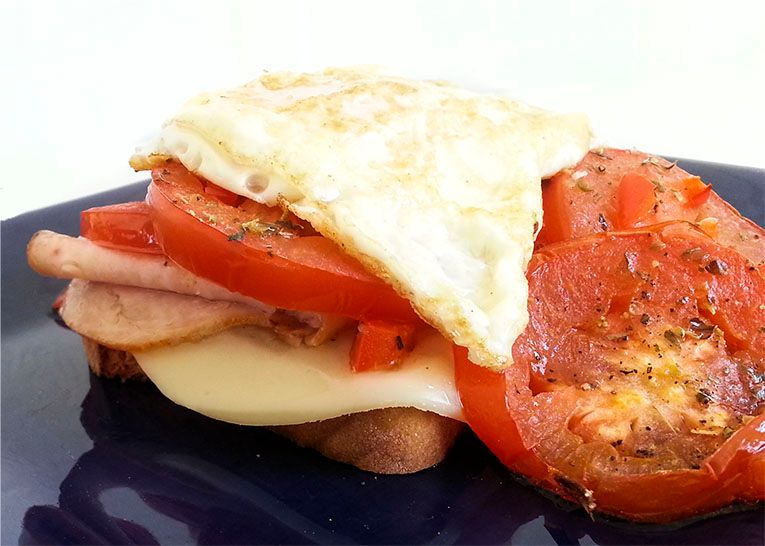 I made this glorious sandwich for Brunch the other day! Have I ever mentioned that I love brunch. Mostly because I prefer to combine meals and eat at odd times of the day. But, I thought I might share this one with y'all since it's a little something different! I do have to warn you, there is quite a bit of multi-tasking involved in this recipe.


Turkey and Roasted Tomato Open Faced Breakfast Sandwich
yields 2 breakfast sandwiches
1 large tomato
2 eggs
2 slices of cheese
4-6 slices of turkey (or ham)
Turn broiler to low. Slice tomato thin and place on baking sheet. Drizzle with olive oil, salt, and pepper. Pop the tomatoes in the broiler, but keep an eye on them so they don't burn. They might take 5-7 minutes. While the tomatoes are roasting, you can toast the bread and fry the egg. Then, simply assemble the sandwich! Bread, Cheese, Turkey, Tomato, and egg!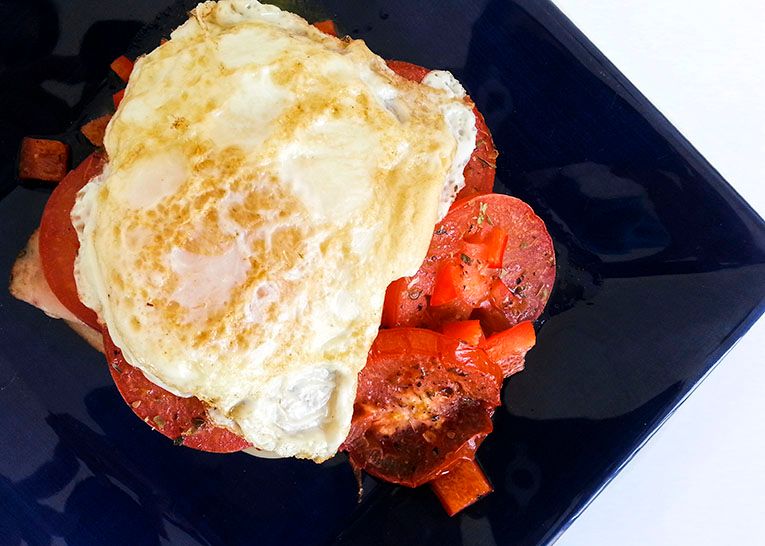 Labels: breakfast, gluten-free, Recipes, Roasted Tomato, Turkey